PointOptics is reader supported. We earn an affiliate commission if you buy through our links . Learn More.
Buying a pair of binoculars today isn't as easy as it was back in the day. There are a few reasons for this, but the most notable one is the sheer amount of options, as well as the technological advancements. To begin with, a few years ago you only had a few choices in terms of brands. Each of those brands only offered a couple of models. All you had to do is pick your budget and needs, and determine what brand has the best binoculars for your needs. Maybe you would have a hard time deciding between two pairs of binoculars, but that was basically it.

Bushnell Trophy Xtreme
A reliable, bright and sturdy pair of binoculars that offers high quality at an affordable price point
Today, on the other hand, things are much more difficult. With technological advancements and the changes in the industry, we now have a lot of new brands. Not all of them are worth taking a look at, but if you're looking for the best binoculars, how do you know which of those new brands you could overlook?
To make matters more difficult, even if we were to take the brand choice away, there is still a plethora of options, as well as a huge amount of options to choose from. ED glass? Fully multi-coated optics? 10×42 or 8×32? These terms might be clear from the get-go to a person who's knowledgeable in the field. But what if you're just looking for the best binoculars, but don't really know too many details about binoculars as a niche?
Well, we're here to help. Continue to read, and you will find two things we're going to do for you. First, we're going to give you a few options. To be more specific, you'll get ten of the best binoculars you can get on the market today. Most of them are from household names in the sports optics game, but they all come at various prices and they aren't all made with the same purpose. If you're in the market for a new quality pair of binoculars, chances are one of them will fit both your needs and your budget.
Once we're done with that, we'll touch on a few things that concern the binocular shopping itself. What magnification and lens diameter should you go for? What about build quality, prisms, and lens coating? There's a lot to discuss, and we'll cover as much as possible in our buyer's guide. Without wasting any more of your time, let's begin.
1. Bushnell Trophy Xtreme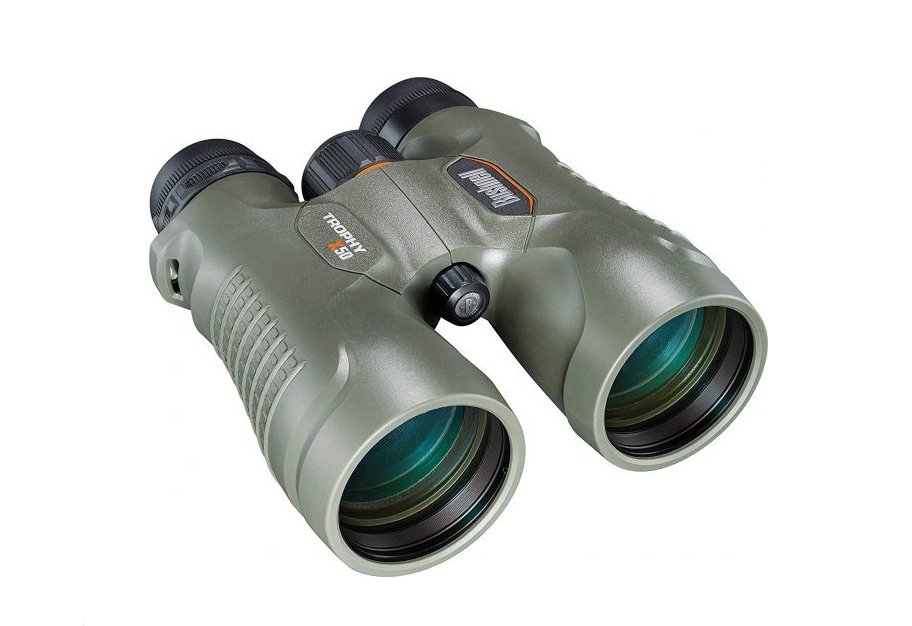 Bushnell is often the first name that springs to mind when you're talking about sports optics. From their riflescopes to their binoculars, they produce quality optics for people that know what they need.
They have some of the best binoculars for hunting on the market, and the optical performance on most of their models is impeccable. The Trophy is, even though priced as a mid-range in some of its configurations, one of those excellent models. It comes with everything you need – build quality, optical performance and durability, and then some. If this piques your interest, read on and see whether these are the best binoculars for your use.
Reasons to buy
2. Zeiss Terra ED 8×32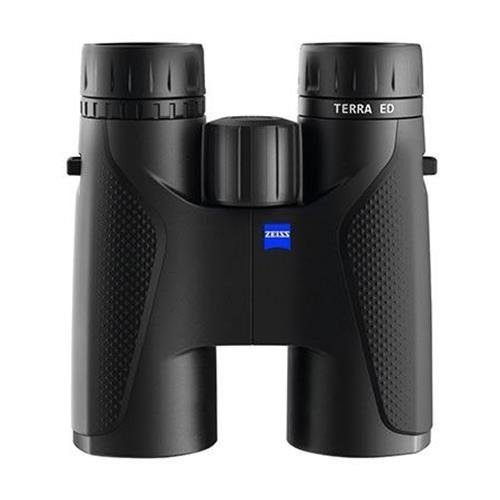 In the world of the best binoculars available on the market today, Zeiss Optics is a brand that's right up there with the big dogs. Everything they make is well thought out, has a purpose, and there is no major compromises insight. We'll be taking a look at their Terra ED 8×32 binoculars today, which are excellent for all-around general use. They aren't the best binoculars for birding, nor the best binoculars for hunting, but if you want one pair that you would use for everything and anything, they might be one of your best options. Let's take a look.
Reasons to buy
3. Bushnell Falcon 7×35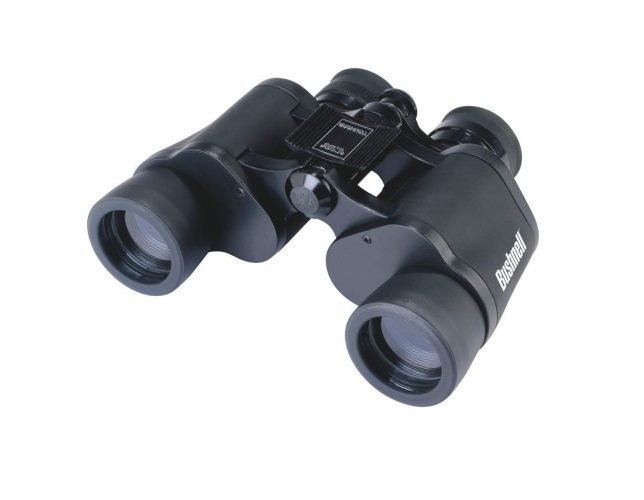 Even though we touted Bushnell as a true high-end binoculars manufacturer, that's not to say that they don't have anything to offer in the budget segment. There are a lot of people who like Bushnell's quality but don't really want to spend hundreds of dollars on a pair of binoculars, and Bushnell was obviously listening. What we have here is their Falcon 7×35, a pair of extremely well-priced binoculars for someone who's getting their first pair, or for a backup pair to throw in your backpack. But, even at that low price, how good are they?
Reasons to buy
4. Vortex Razor HD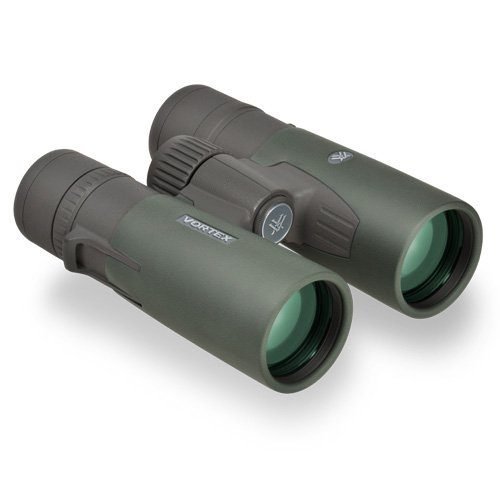 Continuing with some of the best binoculars manufacturers out there, we have Vortex Optics. Their top-of-the-line Stokes DLS has remained the flagship of the brand, with no worthy successor anywhere in sight. The Razor actually went through a few iterations before it got where it is today. From design alterations to different feature sets, it seems like Vortex didn't really know what they want from their flagship binoculars. However, with the Razor HD, we can see the results of all of those modifications and changes, and they come in the form of an incredible pair of binoculars, with a price to match. But are they worth it? Let's find out.
Reasons to buy
5. Wingspan Optics EagleScout 10×42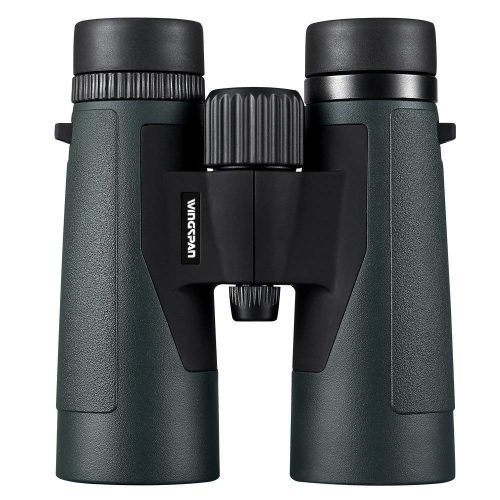 Wingspan Optics is the first, and only somewhat budget-oriented brand we're going to mention on our list. We are talking about the best binoculars after all, and there's quite a bit of competition for the title in the high-end market. However, with the EagleScout line of binoculars, Wingspan Optics has managed to make a great pair of all-around binoculars at an affordable price, and that's without compromising on any of the key features or aspects of a pair of binoculars. Have they succeeded? Read on and see for yourself.
Reasons to buy
6. Celestron 8×42 Granite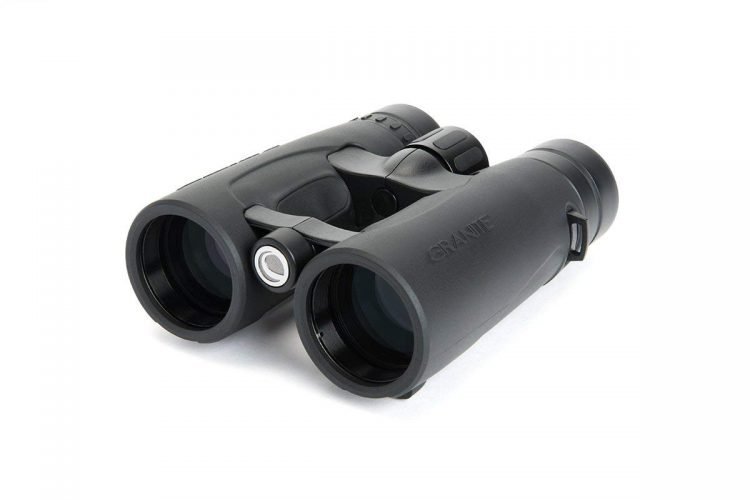 The first pair of binoculars we'll talk about today is the Celestron Granite. Celestron is a well-known name in the sports optics game, with a lot of models available at various price ranges. The Granite is available in a couple of configurations, such as 7×33, 8×42 (which we're discussing today), 9×33, 10×42, 10×50, and 12×50. The 8×42 is somewhat of a middle ground, and at this size, the Granite might be one of the best binoculars for birding. But, is it? Let's take a look.
Reasons to buy
7. Nikon Aculon A211 10-22×50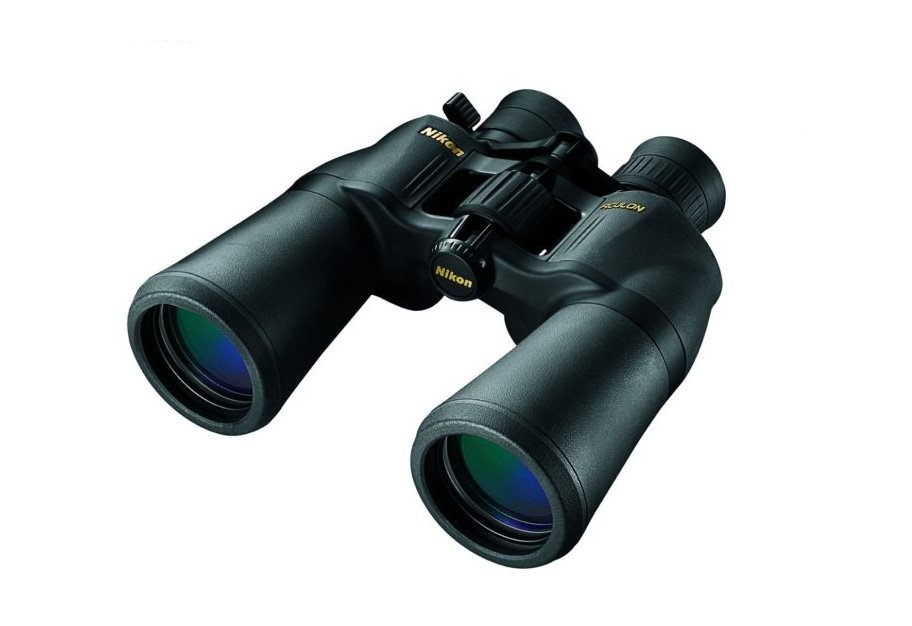 A list of the best binoculars out there today would make no sense without including at least one piece of Nikon's excellent line of optics, and we have two on our list. Nikon might be better known for their cameras and lenses, but their sport optics, from the rifle scopes to the binoculars we'll be discussing today, are nothing but excellent. The first one on our list is the Aculon 10-22×50, which is also the only zoom pair of binoculars on the list as well. Yes, it also comes in 8×42 or 10×50 fixed zoom options, but the 10-22×50 is what we'll be taking a look at.
Reasons to buy
8. Celestron SkyMaster Giant 15×70
The second last Celestron model on our list is the cheapest one as well. This is by no means a bad thing, as you'll see. The SkyMaster Giant is made to satisfy a certain market that none of the other models on our list actually conform to. It doesn't stack up to the best binoculars for birding, nor to the best binoculars for hunting. However, if you want something for low light conditions and stargazing, it's the absolute best on the list today. In case you're wondering, yes, the "Giant" in its name is somewhat of an indication of how big the binoculars are, but that may very well be worth it.
Reasons to buy
9. Celestron Nature DX 8×42
Next on our list is the third Celestron model we'll be taking a look at, the Nature DX 8×42. It also falls right in the middle between the Granite we talked about, and the SkyMaster we'll take a look at later, both in terms of price, and usage, and performance. If you're looking for a good all-around pair of binoculars, this might be one of your better options.
Reasons to buy
10. Nikon Monarch 5 10×42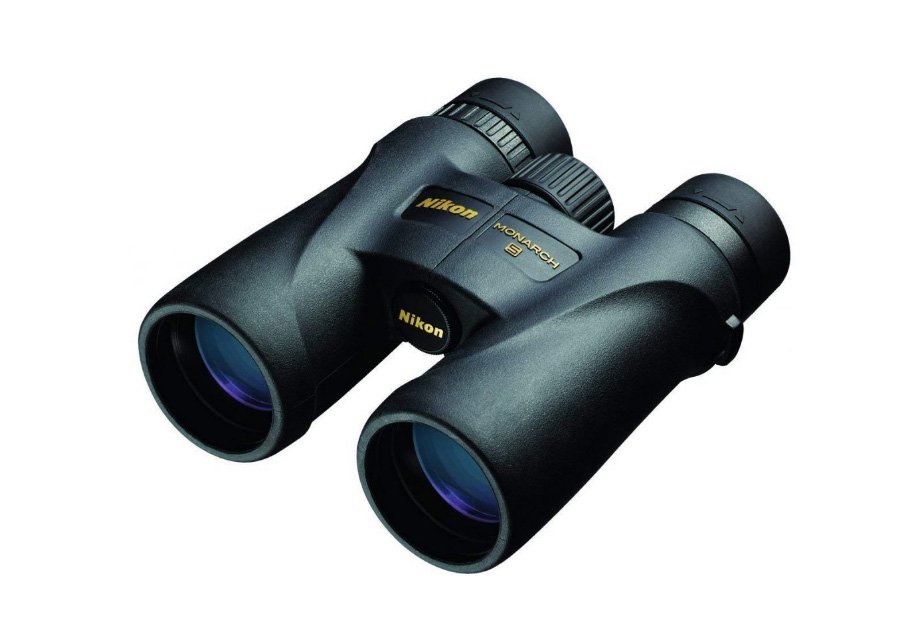 No high-end binoculars list is complete without mentioning Nikon's Monarch lineup. They're some of the best binoculars out there, period. They can also easily match up to optics that cost twice as much, both with their optical performance and their build quality. What we have rounding up the list today is the Monarch 5. It does come in two configurations, both an 8×42, and a 10×42, and it's the latter we'll be discussing. Is this all-around performer by Nikon something you should be investing your money in? Read on and let's find out.
Reasons to buy
Buyers' Guide
Above are ten of the best binoculars one could buy today. However, what if you went through them, but still don't really know which one is the right pair for you? There are different magnifications, different weather sealings, different lens coatings, and it can all get very confusing, very fast. Below is the second thing we promised back in the beginning – the buyer's guide that will try to answer any and all questions you might have about buying a pair of binoculars. Let's go.
How much do you want to spend?
The thing you want to ask yourself first and foremost is how much of a budget you have. A pair of binoculars can be extremely cheap, or they can be exorbitantly expensive. Whether you get the best binoculars out there, or a budget pair, depends on your needs, and your budget.
But, what do you get with higher-end binoculars? Well, for starters, you'll often get a brand name that stands behind its products. That means a good warranty and service, as well as availability for spare parts in case something happens. Next, you'll get good build quality. Consider how much you'll use the binoculars, and how much is that worth to you, personally. Last but not least, you'll get optical clarity.
This is the key component of a good pair of binoculars, and if you don't care about build quality or brand name, this is the reason you want to invest in the best binoculars you can possibly get. Lens coatings, high-quality glass, good magnification, and lens diameter, all impact the optical performance of a pair of binoculars.
However, if you simply can't afford, or justify, spending a huge amount of money on a pair of binoculars, you should have a priority list. We mentioned what you're getting for your money, so see what's the most important thing to you, and see which pairs of mid-range or budget-oriented binoculars will give you most of that. Want built quality, but optical performance isn't that important? Look for a budget pair of binoculars that's rubberized and weather-sealed. If you're after a brand name, you'll need to sacrifice performance and build quality.
What do the numbers mean?
When you're shopping for binoculars, you'll always find a set of numbers, such as 8×25 or 10×50. This is a major factor when shopping, as both numbers in a set are extremely important. The first one indicates the magnification power, while the second one indicates the objective lens diameter. Let's discuss both.
To begin with, a 10×50 pair of binoculars will have 10 times magnification. In layman's terms, this means that whatever you're looking at will be 10 times closer than if you were looking through your naked eye. If you're looking at a boar, for example, at 300 yards away, looking at it through a pair of 10x binoculars will make it appear as though it's 30 yards away. How much magnification you want, or need, depends on what you'll be using the binoculars for.
Note that a higher magnification factor will give you a narrower field of view, something that might be a problem for certain activities. It will also greatly impact the ability for steady viewing. Binoculars that have a magnification power greater than 10x greatly amplify the movements of your hands, thus making steady viewing difficult. You might want to be considering a tripod in this scenario.
The second number, as mentioned, is the lens diameter. The lens diameter has a huge impact on two things: light capturing ability and binocular weight. The first one is crucial for optical performance, as a larger lens diameter captures more light and can perform much better, especially in low-light situations. However, a larger lens diameter also means that the binoculars, as a whole, are larger, heavier, and more cumbersome. While on the topic of objective lens diameter, there are three main types of binoculars you'll come across:
Compact binoculars, oftentimes 8×25 or 10×25, which are best for daytime activities outdoors. They're lightweight and small, making them ideal for backpacking, but performance can be lackluster and they aren't really comfortable for longer periods of time.
Mid-size binoculars, oftentimes 7×35 or 10×32, or somewhere inbetween, are the middle ground. They're a bit larger and heavier, but bring much better light transmission and are usually a bit more durable, too. They're usually the best all-round choice for sports and wildlife use.
Large, full-size binoculars, oftentimes 8×42, 10×42, or 10×50, which capture plenty of light and perform very good in low-light conditions. With these, you'll often find a wider field of view, as well as a much steadier image. They're ideal for bird or serious wildlife watching, as well as for use on boats, as they're too heavy and big for backpacking.
Given so many options, what you choose is completely up to you. Sure, you might be brought into a situation where you have to make somewhat of a compromise in one area or another, but if you can afford it, you can also find a good high-end pair that has it all.
Do you get regular glass, or ED glass?
A common issue with glass is dispersion. When you're passing light through a prism, it breaks the white light into the component colors. In this situation, the blue end of the spectrum is bent the most, while the red one is bent the least. The prism basically disperses the colors, and dispersion is, simply put, the measure of how much the colors are spread out. With a pair of binoculars, the same thing happens, and the user will experience what's known as color fringing.
The solution to this is to use ED glass or Extra-Low Dispersion Glass. There are particular optical materials that have unique dispersion characteristics, known as anomalous partial dispersion. ED glass is one of them, and when you combine it with other glasses, it will minimize the effects of the chromatic aberration and color fringing. Such glass is often reserved for higher-end models, as it's more expensive to produce, so don't expect to find it on budget-oriented models.
Should you be concerned about the exit pupil?
The exit pupil is a factor that, unfortunately, not a lot of people pay attention to. This is unfortunate because the exit pupil has quite an impact on the brightness of the object you're looking at, especially in low-light situations. A higher number here will give you a brighter image, and will significantly reduce the effect of your arms' shaking when you're looking at something.
The size of the exit pupil is measured in millimeters, and it's calculated by dividing the objective lens diameter by the magnification factor. For example, if you have 10×50 binoculars, the exit pupil would be 5 millimeters. Why is this important, you may ask? Well, if the light is dim, the human eye's pupils can widen up to 7 millimeters.
If your binoculars come with an exit pupil that is less than 7 millimeters in size, you're basically restricting the amount of light that's available to your eyes. With that same objective lens diameter, having a 7x magnification results in an exit pupil that's 7.1mm – much better, especially for nighttime viewing.
If you're going to be using your binoculars in subpar light conditions often, you'll want to get something that has at least 5 millimeters, big exit pupil. Anything less than that will severely limit your ability to clearly distinguish objects at a distance during those situations, regardless of the optical quality of your binoculars. However, if you know that you only need your binoculars during the daytime, a smaller exit pupil size isn't that important, as the human eye's pupils narrow down to around 2mm. All binoculars will give you at least a 2mm exit pupil, so you should be safe here.
Another thing that's worth mentioning here would be relative brightness. This is another way of measuring how bright an object will appear to your eye. The number is obtained by squaring the exit pupil diameter. Therefore, for an exit pupil of 4.3mm, you'd get a relative brightness of 18.5. However, it should be noted that manufacturers, especially those that make high-end binoculars, claim that an identical exit pupil size won't give you an identical brightness level between two pairs of binoculars. Their reasoning behind this is that the lens elements, the optical coatings, the prism type, as well as a few other factors all affect the relative brightness.
Prism Type and Lens Coatings
Binoculars aren't all made equal, and the largest difference, especially in build type, is in the prisms. If there isn't a prism, anything you would be looking at will be upside down. This is due to how light passes through the lenses found on binoculars. There are two main types of prisms, and each is more suited to a certain kind of usage.
The first type is the Porro prism type of binoculars. Porro prisms tend to give you great optical performance, but to do that, they need to be a bit bulkier and heavier. They're also often less expensive, due to the fact that they're easier to produce. A sub-type of Porro would be the reverse Porro prism, which is often found on the small, compact binoculars we mentioned above, due to the size of the prism.
The other type is the roof prism, which is slimmer and more compact. This makes roof prism binoculars better suited for hiking and other, similar outdoor activities. However, to make a pair with roof prisms you need a bit more precision, which is a factor that drives the price up.
Last but not least in this category, we have lens coatings. When looking through a pair of binoculars, the light that goes through the lens doesn't actually get through completely. There's a small amount that's actually reflected away, thus leading to a slightly darker image. Everyone from the worst to the best binoculars manufacturers have found a way to combat this by applying coatings to the lenses. There are various types of coatings, so let's discuss them, as they can make quite a difference.
If we were to disregard the cheapest option, which is uncoated optics, at the bottom end we'd find simply "coated optics". This indicates that a thin, anti-reflective coating has been applied on at least one of the lens surfaces. This coating is often made of magnesium fluorite. The next level is "fully coated" optics, which lets us know that at least one layer of coating has been applied to both sides of the objective lens system, as well as both sides of the ocular lens system, and the prism's long side. "Multi-coated" optics are when you have multiple layers of coatings on one or more of the surfaces.
At the high-end, you'll find "fully multi-coated optics". This means that there are multiple coatings on all lens surfaces, and even though this doesn't guarantee the quality, it does let you know that a lot of care has gone into the design of the binoculars. The quality, unfortunately, still depends on the execution.
With some of the best binoculars for birding, we have one more level of coating. Birding binoculars are commonly made with a roof prism. With a roof prism, the light moving through the binoculars is folded back on itself, and peaks of lightwave go out of phase. This causes interference, thus reducing both sharpness and brightness. To combat this, manufacturers apply a phase-correction coating on one face of the prism itself. This delays the light waves for the peaks to come back into phase. Phase-coated binoculars can be found in budget-oriented models nowadays, which is surprising considering it used to be a high-end feature just some time ago.
Focus and Field of View
With every pair of binoculars, you have at least one focusing knob. We say "at least", because you will often find a second ring that helps with diopter adjustment. With the focus wheel, you're focusing both barrels of the binoculars, allowing you to get the focus just right with the object you're looking at. However, the second ring only adjusts one of the barrels, independently of the other one. If you have differences in vision between your two eyes, this will let you compensate for that difference. You'll usually find the main focusing ring at the middle of the binoculars, while the diopter adjustment one is relegated to either the left or the right barrel, near the eyepiece.
The field of view is something we mentioned when we discussed magnification factors. The field of view will let you know how much of the area you can see at 1,000 yards from where you stand. A wider field of view is helpful when you're looking for objects, such as birds. However, if you're only targeting a single object and know where it is, you might do with a narrower field of view. You should also know that a higher magnification consequently leads to a narrower field of view. At the end of the day, it's a personal preference, and whether or not you can make a compromise here is your choice.
Conclusion
If you had any questions as to what the best binoculars today are, and which one to choose, we hope to have answered them. From the best binoculars for hunting to the best binoculars for birding, we did our best to cover them all. We also hope that if you were considering whether fully multi-coated optics are worth it, or whether you should get a nitrogen-purged pair of binoculars or not, now you have the answer to those questions, and much more. All that remains is to choose the binoculars that best fit your bill from the list above, and order them!

Bushnell Trophy Xtreme
A reliable, bright and sturdy pair of binoculars that offers high quality at an affordable price point