PointOptics is reader supported. We earn an affiliate commission if you buy through our links . Learn More.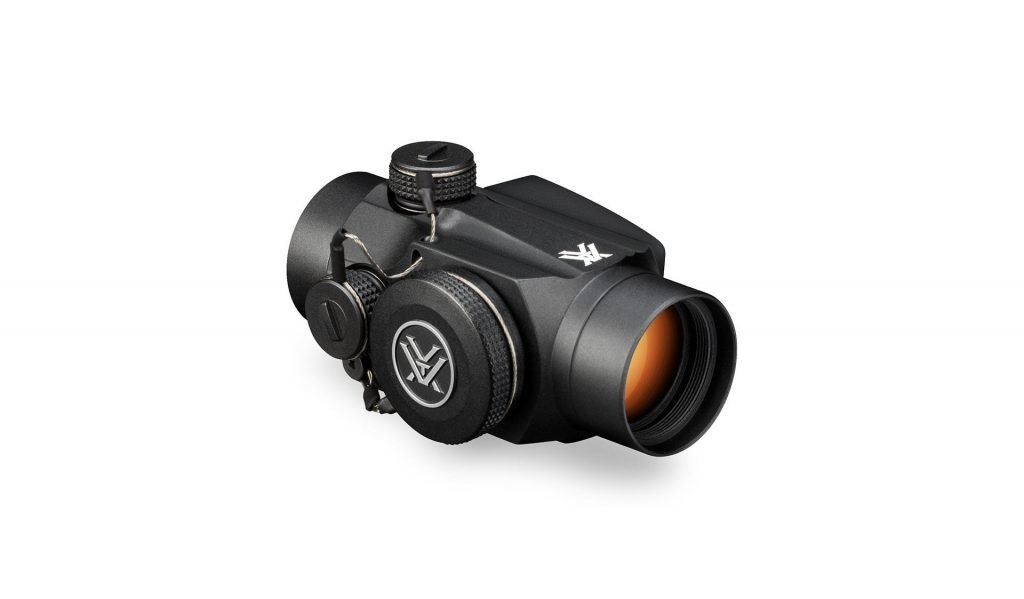 Vortex is a very renowned name in the optics world, specializing in providing quality products without breaking the bank in most cases. They have an extensive range of products, from riflescopes to binoculars. Today we're focusing on their Sparc II, a red dot sight that has become a popular choice among shooters in recent years.
The Vortex Sparc II sits somewhere in the lower-middle of the range for Vortex. It doesn't carry that hefty price tag we sometimes see with Sig Sauer or Trijicon sights, but we also wouldn't consider this a budget red dot sight.
While the Vortex Sparc II has been adopted by a large base of users, there are also a few individuals who have reported problems with their Spark II. The most common issues seem to be based on defective devices, though these situations seem few and far between.
The Sparc II targets all of those recreational users who want a simple solution without having to invest $500 on a sight. If you're on the market for a high-end sight and money is no object, we would recommend you rather look at something like the Aimpoint CompM5s instead. However, if you're a hunter or shooter who is looking for a high-quality, yet affordable option – the Vortex Sparc II red dot sight may be what you're looking for.
If you're an airsoft player, the Sparc II is probably a bit overkill, and we'd recommend you rather look at some cheaper alternatives on our red dot sight list.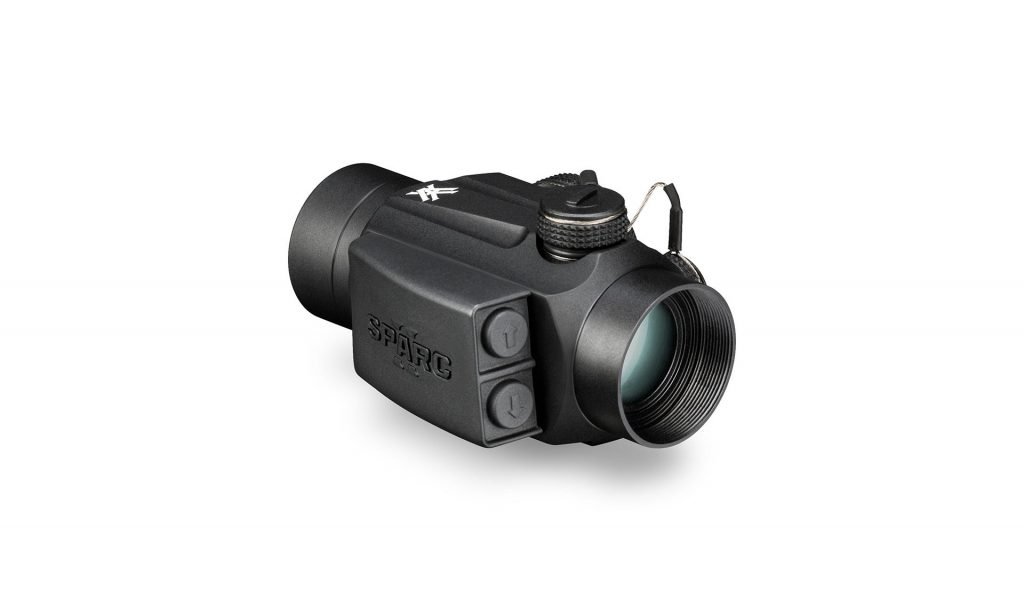 What is the Vortex Sparc II Red Dot Sight?
SPARC actually stands for Speed Point Aiming for Rapid Compact. The Sparc II and Sparc AR are both the "compact" options in the lineup, made to be lighter and simple options. When compared to the Sparc, the Sparc II only has a few benefits. The most noticeable benefit is the battery life that comes with the CR2032 that the Sparc II uses. The original Sparc only had a single AAA battery. If battery life is important to you, the Sparc II does hold the advantage, though the ease of access to AAA batteries did make battery replacement less of a pain than the Sparc II.

We would recommend to owners of the Sparc II, buying a bulk pack of CR2032 batteries will save you a lot of pain in the future when needing to replace your sight battery when away from the city.
Inside the box, you'll find a battery, the mount, the sight, and all tools and screws you need to assemble the Vortex Sparc II. The box is also made of Styrofoam and has cutouts, so you can easily store your red dot sight there if you don't use it for an extended period.
The Sparc II weighs in at around 1/3 pounds and is a mere 3.1" long. You can have it on top of just about any AR, without it negatively impacting the handling characteristics very much. The single battery can run for around 300 hours on the maximum setting or up to a whopping 6000 hours on the lowest setting. To save some battery life, the Sparc II will shut down after twelve hours without any interaction.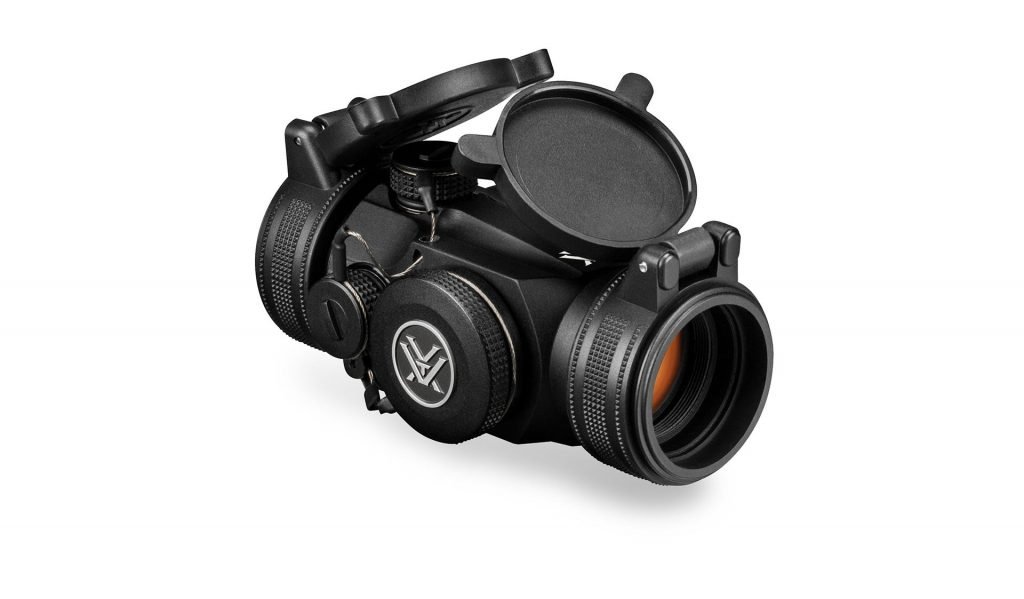 Build quality and construction of the Vortex Sparc II
On the outside, you get a body that's machined from one piece of aircraft-grade aluminum. This is an excellent choice if you want your product to be stiff, yet lightweight.
The base is modular and made of three pieces. This allows for four mounting heights. With that many choices, you shouldn't need to worry much about getting the Sparc II set up on your firearm. The high base and the shim plate will give you absolute and lower 1/3 co-witness mounting heights, and you have a low base for shotguns and handguns. You won't find yourself needing more versatility with this.
Weatherproofing is important for outdoor products such as this one. The O-ring sealing and nitrogen purging are expected from such a product, and the Sparc II doesn't disappoint. It's completely waterproof, and you won't notice any internal fogging.
While we're discussing the body of the device, we should mention the power controls. You will find two rear-facing buttons, for a simple operation. The buttons adjust brightness, and you have ten levels to choose from. The ability for brightness adjustments should go without saying for products in this price range, of course.
Speaking of adjustments, there are elevation and windage turrets. The point of impact can be adjusted in all four directions, making for an accurate hit.
Last but not least, we have the lenses. Fully multi-coated lenses are the best possible option out of all, and you'll find them on the Sparc II. The field of view will be clear, distortions will be minimized, and you'll notice little to no flare issues with it. It's also a good thing to note that the Sparc II is parallax-free. With more or less unlimited eye relief, you can look at it from any angle without issues.
How does the Sparc II red dot sight perform?
Considering we're looking at a mid-range offering, and not a high-end one, the Sparc II red dot sight by Vortex is quite impressive. Most customers will find that the Sparc II is able to hold its own against most other models in this price range.
The optical quality is good. Not perfect, as there's a very light blue tint that would be preferable if it weren't present. However, we didn't find that this really impacted the real-world application of the sight.
Clarity is no issue with the Sparc II and it's capable of producing clear, sharp views. The waterproofing has also ensured that the sight remains clear in harsher weather conditions. The red dot is very clear. Maybe not as clear as a high-end scope, but you won't get the "double dot" phenomenon that's common with cheap scopes.
Final verdict – is the Vortex Sparc II red dot sight a good purchase?
Our answer would honestly have to depend on what kind of person you are. If you're a recreational shooter who just wants a basic red dot sight, yes, the Sparc II is a great option. It's made by a reputable brand, it's built really well, and its optical performance is great.
However, if you're an advanced user who wants a bit more functionality and versatility out of their optical products, the Sparc II might not be up to your standards. But for the price range that the Vortex Sparc II red dot sight is situated in, you'll be hard-pressed to find alternatives that offer a lot of distinct benefits over the Sparc II.